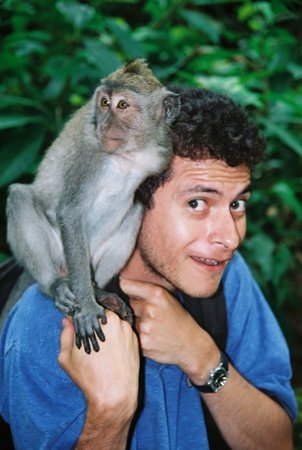 Born in Mexico City 1979, Diego Bañuelos began his violin studies under the guidance of Mrs. Yuriko Kuronuma at age six. Four years latter he was selected, along with ten other students, to participate in a concert tour around Japan that included a private performance for Emperor Akihito. In his native Mexico City, he has offered numerous recitals in important concert halls. He has also given master classes in several Mexican cities.

Diego Bañuelos holds a Bachelor's Degree from the University of Massachusetts in Amherst (2000), where he studied with Charles Treger, a Master's degree from DePaul University in Chicago (2002) under the guidance of Joseph Genualdi and a Doctor of Musical Arts degree in violin performance from the University of Wisconsin, Madison (2005), with Vartan Manoogian as main teacher and mentor. As part of his DMA degree he also pursued a distributed minor in Mathematics and Physics and, having Prof. William Sethares as main advisor, his work in this field culminated in his dissertation Beyond the Spectrum of Music.
During his university years, he was the recipient of several scholarships that included the Dean's Merit Award, and the Julian Olevsky Scholarship from the University of Massachusetts, and the Galamian Award from the University of Wisconsin. He also received more than once the Scholarship for Studies Abroad (Beca para Estudios en el Extranjero), awarded by the government of Mexico (FONCA).
While studying in Chicago he was a member of the Civic Orchestra of Chicago, training orchestra of the Chicago Symphony. As a member of this ensemble he had the opportunity to play under the baton of conductors like Daniel Barenboim, Pierre Boulez, Michael Gielen, and Christopher Eschenbach. In 2007 he also had the luck to participate in a tour to Venezuela with the Mahler Chamber Orchestra under Claudio Abbado, where he worked together with the Orquesta Juvenil Simón Bolivar as well.
In June 2007 Diego Bañuelos was selected for a one-year internship (Praktikum) with the Museumsorchester of the Oper Frankfurt, where he now holds a temporary contract.